Say hello to the leadership team at Church of the Ascension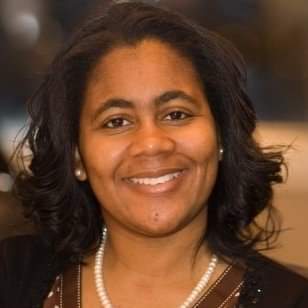 Erika Johnson
Presiding Officer
READ MORE
Erika Johnson joined Ascension in 2009, with her now, late-husband, Bob. She and her children continue to grow in their faith, and enjoy the fellowship of their church family. Before serving on the vestry, and as Sr. Warden, Erika served on the leadership team of the Women's Ministry and as the LEM/Lector Ministry head. She continues to serve as a LEM, Lector, conduct Acolyte training, and is blessed to serve as the Presiding Officer of Ascension.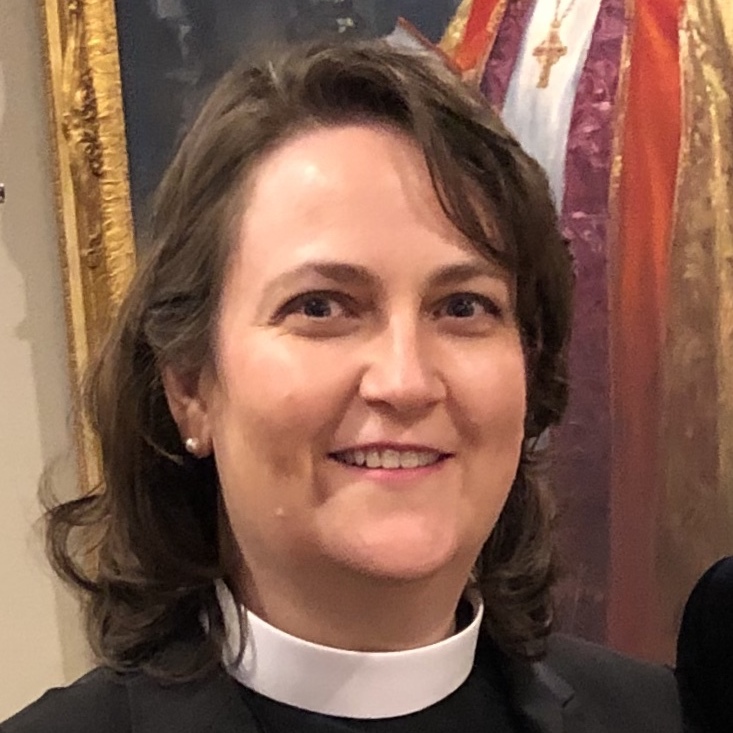 Rev. Sara Oxley
Priest-in-Charge
READ MORE
Mother Sara and her husband Les have two grown daughters, Lydia and Lois and moved to Orlando in 2008. Her ordination to the Priesthood was August 16, 2019 at Ascension. She graduated from Nashotah House with a Masters in Pastoral Ministry. She also has various other graduate degrees including Nursing Education and Bioethics. She previously served as a Registered Nurse in various areas at Orlando Health hospitals. Mtr. Sara enjoys music, singing, knitting, cats and walking. She is honored to serve as a Priest-in-Charge for Ascension.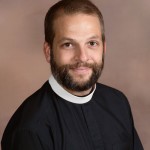 Rev. Matt Ainsley
Vicar of All Souls Mission
READ MORE
Fr. Matt
joined Ascension in 2015. He and his wife Kasey have two beautiful daughters Windsor and Pippa. In November of 2019, Fr. Matt became the Vicar of a new mission from Ascension in the Horizon's West call All Souls. You may find more information about our new mission at
allsoulsfl.org
.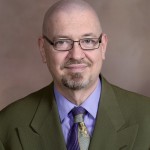 Rev. Bob Johnson
Associate for Liturgy and Music
READ MORE
Bob has been minister of music at Church of the Ascension since 2009. He and his wife Catherine have one daughter, Kiersten. His passion is to see people transformed by the presence and power of God as they join together in worship. In addition to ministry as a church music director, Bob's ministry has taken him throughout the United States and abroad to teach music and worship at conferences and local church events representing a wide variety of denominations and spiritual traditions.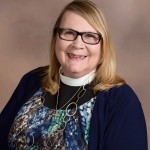 Rev. Debby Buechner
Deacon
Deacon Debby has been with Church of the Ascension for 12 years and oversees our Lay Eucharistic Minister and Visitor ministries.  She is also very active in Daughters of the King and Kairos Outside ministries.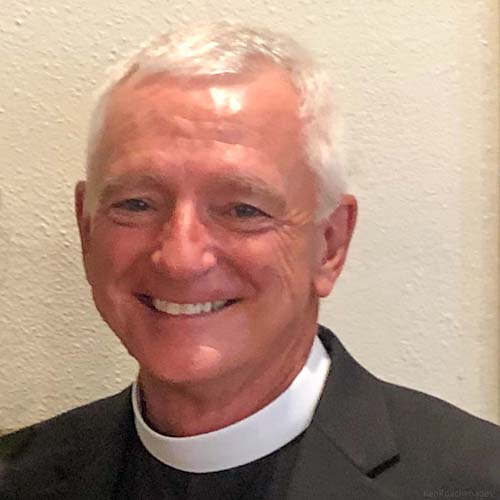 Deacon Rusty's passion is for Outreach and Evangelism to connect with not only the "churched" but the "unchurched." The mission is to reach out to the working families that are "too busy" to attend church on Sunday mornings. Within the church he is active in the Men's Ministry, Building & Grounds, and the Memorial Garden ministries.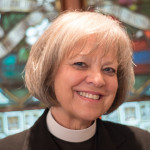 Rev. Sarah Bronos
Retired Associate for Healing Ministry
READ MORE
Rev'd Sarah was Director of Adult and Children's Christian Formation ministries at All Saints, Winter Park for nine years, and associate priest at the then-new mission plant in Oviedo for two years. She has most recently been the Rector of Church of the Good Shepherd in Maitland for almost nine years, retiring in May 2018.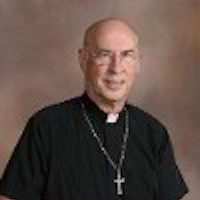 Rev. Jim Kurtz
Retired Associate
READ MORE
Rev. Jim Kurtz  was born and raised in Pennsylvania before moving to Florida in 1969.  He worked in corporate finance for years before ordination to the Diaconate in 1992 and Priesthood in 2000.  He served 12 years as Rector of St. Agnes in Sebring, Florida.  We are blessed to have him back in service at the Church of the Ascension and give thanks for the gifts he brings to us.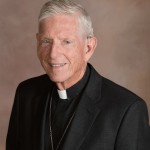 Rev. Roger Miller
Retired Associate
READ MORE
Fr. Roger has served in the Diocese of Central Florida for over 30 years. After retiring from St. George's in the Villages, we were blessed to have him and his wife Rita join our community! He has a heart for healing and worship.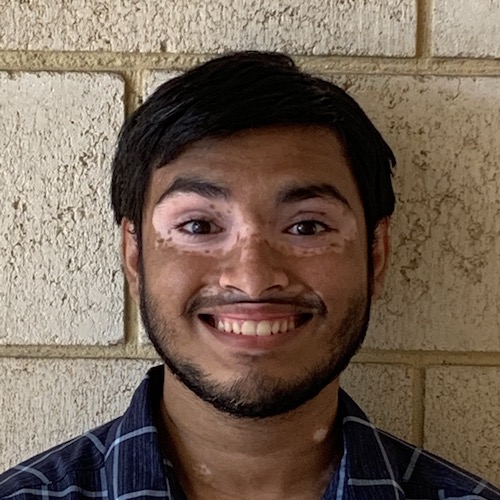 Siju John
Children's Coordinator
READ MORE
Siju John has been a parishioner at Church of the Ascension since 2003. He joined the staff as Children's Ministry Coordinator in April 2020 and currently works with families and volunteers for Sunday programming, Children's Choir, Vacation Bible School and other family events throughout the year.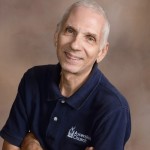 Michael Ferrantelli
Sexton
Jeffery Arnold
Mary Goracke
Erika Johnson, Sr. Warden
Gavin Patrick
Mark Peebles, Jr. Warden
Amy McClintock
Kathy Roach
Lisa Swetitsch
Joe Warren
Clayton Williams
Sherrell Wilson